Standard Ankle supports
AA-9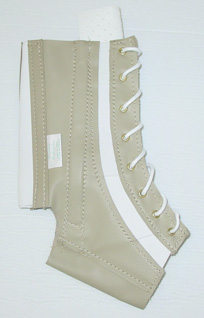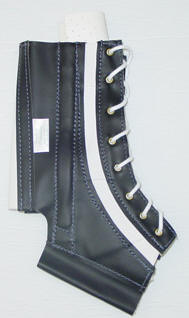 Vinyl and Elastic Ankle Support with Tongue and Stay
-Elastic allows for compression as well as excellent fit and comfort
-Removable metal stays for medial/lateral support
-Thin design allows it to fit in most shoes

There is often a need for a unit that can reduce swelling, provide support for an ankle, and also fit in a shoe. Most designs of this sort, however, require a break-in period for the discomfort caused by irritation to the skin. In the AA-9, elastic bands run the entire length to provide compression and proper fit. Two lateral aluminum stays go over the malleoli for maximal support while the inner padding and unique design allow comfort without the need for a break-in period. The small size actually accommodates those tall, thin patients that can be difficult to fit. The AA-9 has brass eyelets and is available in black or tan at a very low price!
Available Sizes:
Small : Medium : Large : XLarge
Price: $23.90
AA-99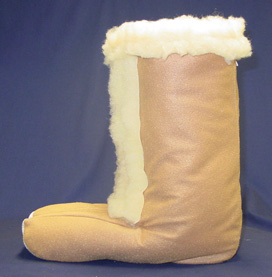 Comfort Boot
Lamb's wool-like lined velour comfort boot. Extremely soft and comfortable. Great for sensitive skin.
Price: $69.90